Ikram came to Malaysia from Myanmar with his mother under the UNHCR's program to await resettlement in another country. Initially, he had intended to work to earn some money. He was then 17 years old.
As a teenager living in a foreign country amidst other teenagers, Ikram envied their carefree lifestyle when the Malaysian teenagers can apply for driving licenses either to ride a motorcycle or even to drive a car. He cannot do any of these even though he longed for it. Therefore, he still wishes to go back to Myanmar as that is home where his friends are, and that is where he feels he belong and can do many things that he cannot do whilst in sojourn here.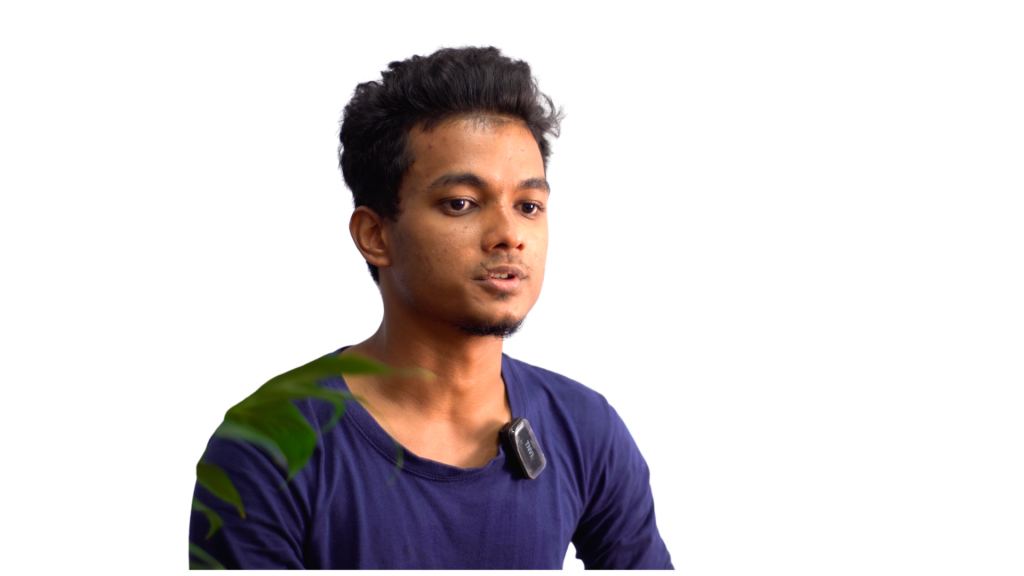 He has had a tough childhood growing up as his parents were divorced whilst he was only 7 years old. He was brought up by his grandparents in a small village but to survive, Ikram had to work as many as 12 hours a day just to edge out a living.
When he came to Malaysia and met his father, his father wants him to study instead of working so he studied at the ElShaddai Centre. Currently he is working in ElShaddai Centre as a teacher at the school where he had studied before.
He recalls that when he first joins ElShaddai Centre, he did not know English, so he couldn't understand a single word of English then. However, within two and a half years, his communication in the English language started to change for the better.
Now he can speak with anybody from different nationalities in English. He wishes to thank ElShaddai Centre's teachers and leaders who had given him the opportunity to study in ElShaddai Centre.
Thank you very much for everything!