The JCIM Sustainable Development Award 2022 was held on 17th September 2022 at the Ascott Gurney Penang Hotel. ElShaddai Centre received the "Goal 4 Quality Education" award and was named the "Best of the Best Project," distinguishing itself from other social impact organizations. The distinguished "Best of the Best Project" award is given to the most outstanding and sustainable project that helps to advance the most goals.
The JCIM Sustainable Development Award is given to Malaysian companies and organisations that carry out sustainable projects that advance any of the UN Sustainable Development Goals. The JCIM SDA aims to raise public awareness of the UNSDGs and recognize companies or organizations that have projects that help advance these goals, implement sustainable initiatives, or focus on these goals in their business operations.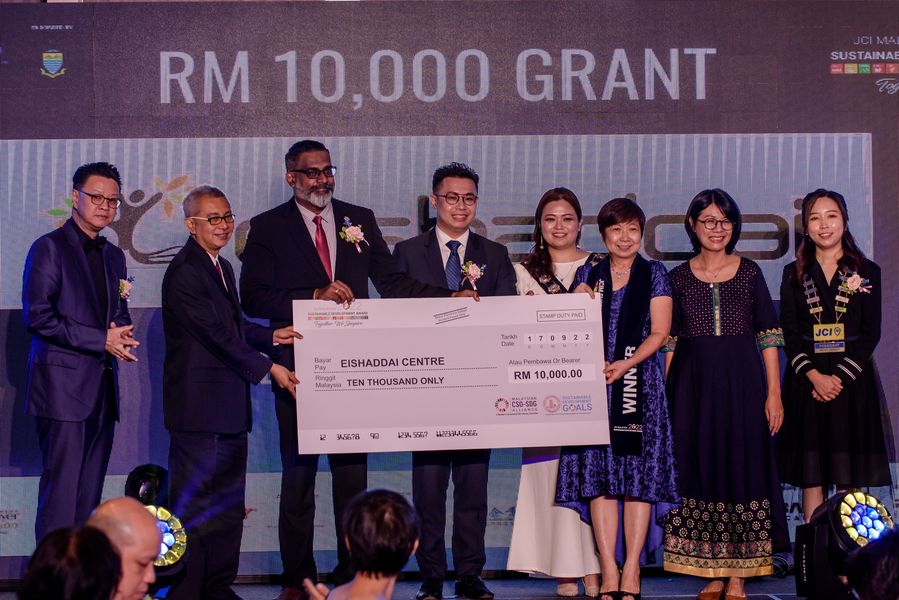 ElShaddai Centre, with our long-term commitment to quality education among the marginalised and displaced people group, are honoured by the recognition from JCI Malaysia. When we reflect on the extent and the impact of our Education projects and services, we are amazed by what we have achieved. Our operations not only provide quality education for children, but also advocate for gender equality, reduce inequalities and aim to ensure good health and well-being for the community we serve.
We would like to take this opportunity to thank all of our staff, volunteers, partners and donors who have made all these possible!