My name is Gilang Ramadhan from Indonesia and I am 19 years old. This is my story and learning experience in the air-cond program at ElShaddai. I joined ElShaddai in Year 1 as a new student and was ignorant of many things. I was bullied but acted as if nothing happened to me.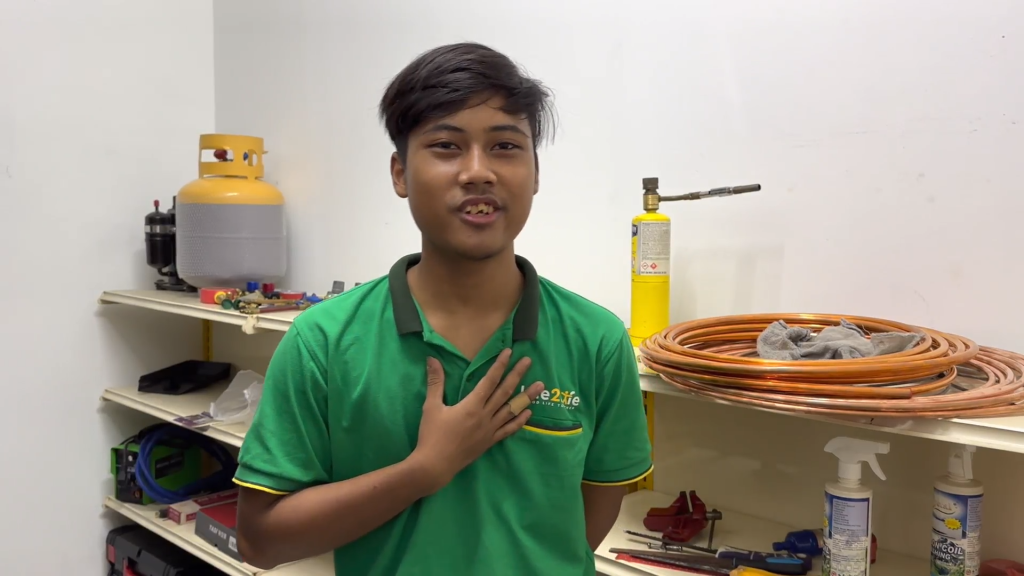 After 6 years of primary education, I moved on to Grade 7 in Excel for my secondary education but I failed my exams and had to repeat the same level twice. Madam Phoon, the principal, then offered the air-cond proram to me and asked me to think about learning a skill instead.
When I first joined the air-cond program, I knew no one and had no friends. After a few weeks, I started making new friends who had been helpful to me. We would study and do revision together of what we had learnt in class. I have really enjoyed this program and learnt a lot from it. I have learnt how to instal and repair the air-cond units and other related parts. On days when I have problems during the practical sessions, I would pray to God to help me find a way to solve the problems. I hope that what I have learnt in this whole program can help me secure a job as a technician in the future and that one day I can even own an air-cond company and earn lots of money.